Welcome to Lyng
Latest News-
Re-opening the Lyng Community Development Service.
As you may have seen the current lockdown is being eased and we are looking to restart our community services such as the Toddler Groups, 5-11 Club and Youth Club. We will make a full announcement in the near future but we may need to restrict the number of participants so we can maintain social distancing.
We hope to start our other services including social trips as soon as we are able and are planning to run our Traditional Community Trip to the seaside in the summer. This year we are going somewhere new – Llandudno in North Wales so please look out for an announcement on that in the next few weeks.
Here are reminders of past trips – Barry Island, Southport, Weston Super Mare and Brean
We usually take around 150 people on our Summer Trip and we'd really love to see any many residents as possible come along with their friends and neighbours.
---
Normal Service Restored – Friday 16 April
BT have finally restored our telephone service so our Main Office Number is finally working again.
---
BT Engineering Work Cuts Office Phone Line – 24 March  2021 + Ongoing into April
Due to long running BT Engineering  work on phone cabling in the street outside  our main office number 0121 525 5969 is STILL NOT WORKING (started Wednesday 24/3/21 and continuing  )
We have complained to BT about this two weeks of disruption to our business but still our line is out of action.
You can contact us on 0121 525 6553 (this line is unaffected)
You can e-mail us – info@lyng.org.uk
We apologise for the inconvenience to customers.
---
New Allpay Number 0330 041 6497 from 16 March 2021
If you make your rent payments through calling Allpay over the phone please note that the number has changed to 0330 041 6497. from March 16 2021.
Allpay's automated Telephone Payments system enables Lyng tenants to make bill payments from a landline or mobile telephone, any time they like.
Using Allpay's Interactive Voice Response (IVR) technology to allow bill payers to make a payment through their automated phone system 24 hours a day, 7 days a week.
Lyng Tenants simply need a valid allpay payment card and a debit or credit card.
If you have lost your Allpay – payment card please phone us on 0121 525 5969 to order a replacement.
---
Vaccination Update!
You may have seen that the Lyng Centre is being used as a Covid-19 Vaccination Centre. We're being told that vaccines are going to be critical to ending  the Covid-19 pandemic – providing enough
people are vaccinated.
You need to wait until you receive an invitation for your vaccination but if you are unsure about whether to attend your appointment here is a fact sheet from a social housing landlord group that tries to address some of the concerns about the various vaccines.
BMELondon Say YES to Covid vaccines 6pp 3rd proof (1)
The Together with Tenants Charter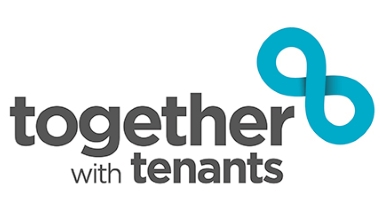 Lyng Community  Association  has adopted a new charter that commits the Association to continue to work with tenants to  improve our services , accountability and responsiveness to customers.
The Together with Tenants charter is based on six commitments.
Relationships:   We will treat all residents with respect in all of our interactions. Relationships between residents and the Association will be based on openness, honesty and transparency.
Communication: Our residents will receive clear, accessible and timely information from the Association on the issues that matter to them, including important information about homes and the local community, how the Association is working to address problems, how the Association is run, and information about performance on key issues.
Voice and influence: We will seek and value the views of residents, and will use this information to inform our decisions. Every individual resident will feel listened to by the Association on the issues that matter to them and can speak without fear.
Accountability: Collectively, residents will work in partnership with the Association to independently scrutinise and hold the Association to account for the decisions that affect the quality of their homes and services.
Quality: Residents can expect their homes to be good quality, well maintained, safe and well managed.
When things go wrong: Residents will have simple and accessible routes for raising issues, making complaints and seeking redress. Residents will receive timely advice and support when things go wrong.
We will be covering this issue in more detail in the next edition of Lyngline our tenant's newsletter which should be appearing in April.
About Lyng Community Association
Lyng Community Association is proud to be at the heart of West Bromwich's flagship residential development. We provide 200 high quality homes for affordable rent, provide a management service for a further 250 homes and manage and maintain shared communal areas across the mixed tenure estate under a Management Agreement with Lyng Management Company as well as building a community spirit to make the Lyng a vibrant place to live.
We're a not-for-profit organisation set up after a group of pioneering local people united to redevelop the old Lyng estate by creating homes fit for modern living, as well as fantastic open spaces.
Now is an exciting time in the history of the Lyng as we shape our thriving community, keeping our focus on sustainable regeneration and local empowerment. The 2017 Tenant Satisfaction Survey provided us with a fantastic 97% overall satisfaction rate – putting us amongst the best performing housing associations across the UK.
Lyng Community Association manages its properties from our office at 3 Frank Fisher Way West Bromwich . You can phone us on 0121 525 5969. (10am – 4pm)
Please note our office is not open to callers in order to comply with Government Advice to restrict the spread of Coronavirus.
Housing Surgeries -are suspended until further notice. 
For Lyng repairs service please contact 0121 525 5969 – during working hours.
For emergency repairs outside office hours the number is 0300 333 6540.
Please remember that the Emergency Repairs service is now provided by Bourneville Property Care on 0300 333 6540.
Paying your rent – 24 hour automated rent payments are accepted  – please telephone Allpay on  0330 041 6497 –  you will need to have your payment card (so you can enter the long account number when asked for this)  and credit or debit card with you.
Or pay online here 
LATEST NEWS – read all about it here
or visit our Facebook or Twitter page.
---
---
Lyng Community Association – building a thriving, successful community and creating a great place to live.